Editor's Note
Not long ago, after the goal of "peaking carbon before 2030 and carbon neutrality before 2060" was put forward in the recent two sessions (the National People's Congress and the Chinese Political Consultative Conference), all walks of life are actively exploring avenues for cutting down on carbon emissions. With regard to the plastics industry, the recycling of plastics plays a crucial part in cutting down on carbon emissions. Previously, foreign media reported that carbon emissions can be cut down by 3.2 tons by means of recycling one ton of plastic bottles, and boosting the recycling economy of plastics is also of vital significance for stimulating current industry development.
Recently, rPET Recycling, which has aroused wide concern on AdsaleCPRJ.com, interviewed Chang Tao, General Manager of Beijing INCOM Recycle Co., Ltd.. Let's listen to the latest development of INCOM after it moved to Tianjin.
As a member engaged in the industry of plastic recycling earlier in China, Beijing INCOM Recycle Co., Ltd. (hereinafter referred to as "INCOM") has been dedicated to probing into and practicing the recycling mode from food grade to recycling of food grade over the years. As early as Beijing Olympic Games in 2008, INCOM been designated as the recycling unit of waste PET bottles for the venues of Beijing Olympic Games, making 100% plastic bottles recycled and reused in a green way.
However, for more than ten years, the related work of rPET food-grade recycled materials in China has been slightly upwards. Fueled by the high-profile attack of the boom in global circular economy in the passing years, INCOM has foreseen new development opportunities and prospects. Meanwhile, in response to the call of the national strategy of Beijing-Tianjin-Hebei integration, INCOM moved from Beijing to Tianjin totally and restarted its production line with a productivity of 20,000 tons/year.
It becomes a highlight that Tianjin restarted the traceability platform
In 2018, the old plant of INCOM Beijing, built in 2005, planned to move to Tianjin Baodi Economic and Technological Development Zone totally; in November 2020, INCOM RESOURCES Food-grade rPET Production Plant launched production in Tianjin. "With a view to adapt to the new changes of the market of rPET or PET bottles in China, the original production line has been upgraded in a comprehensive manner in this relocation. We wish to build a model of domestic circular economy, i.e. "the recycling mode from food grade to recycling of food grade". Chang Tao, General Manager of INCOM, said so in an interview with AdsaleCPRJ.com.
INCOM RESOURCES Food-grade rPET Production Plant
It is introduced that in comparison with the old plant in Beijing, the new plant in Tianjin has been upgraded in four major points. Primarily, apart from retaining the equipment of the original production line, the new plant in Tianjin has added high-temperature thermal washing equipment, which tremendously upgrades the quality of recycled bottles after pretreatment such as high-temperature thermal washing, decontamination and removing of photoresist, and effectively decreases the energy consumption produced in subsequent processing; besides, the intelligent monitoring system is used to ensure the stable operation of the production line and raise the automation degree of the production line. Meantime, the plant upgrades the core technology of laboratories to offer guarantee for stable production process and product quality; moreover, it also upgrades the waste gas and wastewater treatment systems, further standardizes the implementation of each link, and the standards reached are even higher than the relevant national requirements.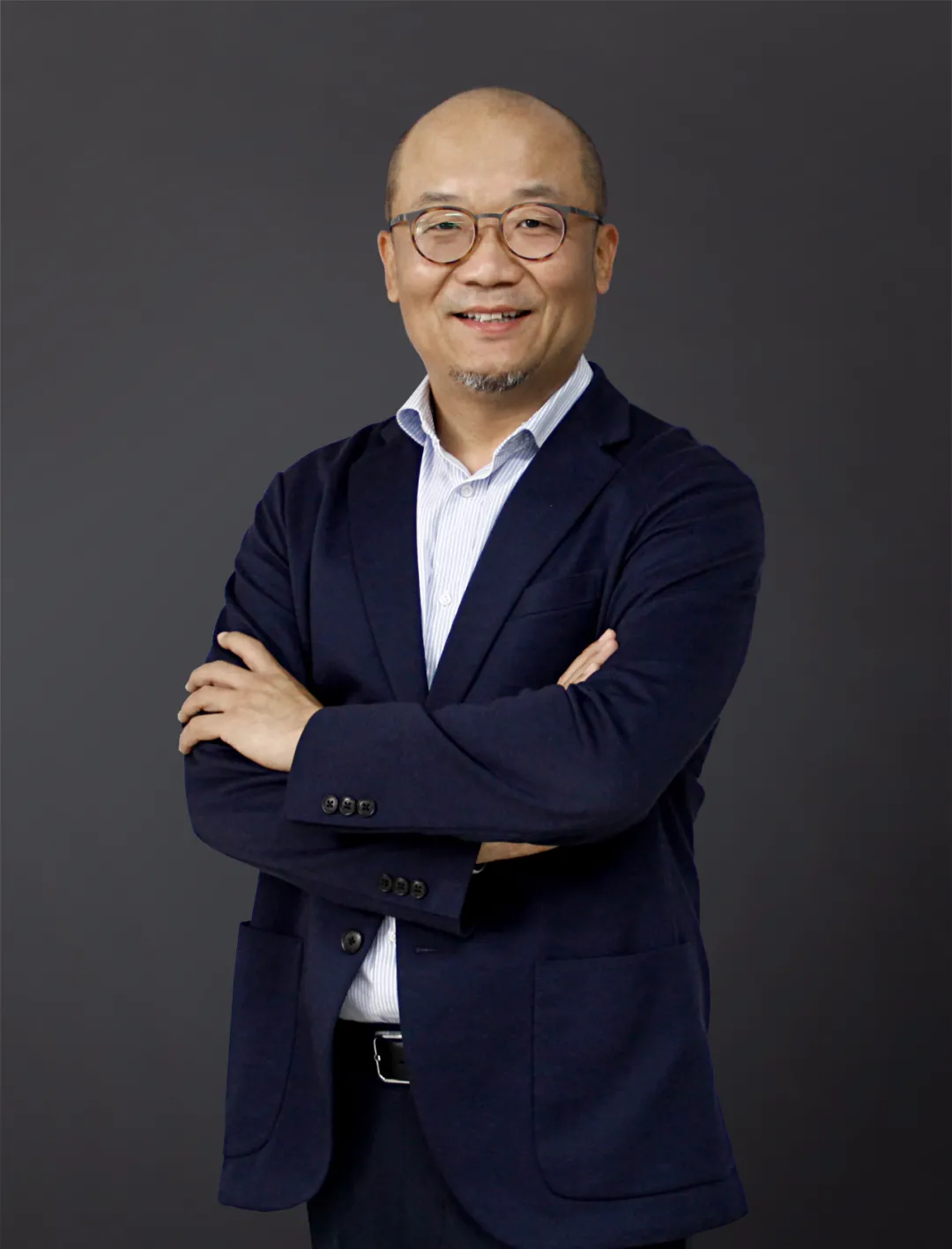 Chang Tao, General Manager of Beijing INCOM Recycle Co., Ltd.
Finally, it is particularly worth mentioning that, with a view to strictly ensure the quality of raw materials, the new plant in Tianjin has set up a whole-process traceability information-based platform. "From the point of view of global producer responsibility system, a package of circular economy policies released by the European Union clearly specifies that food-grade rPET recycled materials must be proved at the front end that their sources are food-grade packaging, not industrial sources such as leftover bits and pieces. Some foreign countries are provided with relatively mature systems for resource recovery and regeneration, but there is still much room for development in China at the moment." Chang Tao explained. To this end, in consideration of the national conditions in China as well as its own situation, INCOM has specially developed a whole-process traceability information-based platform, which can manage the supply chain in a systematic manner. By setting an independent traceability code, the information-based platform can trace the entire process from the basic information of suppliers, the source of waste plastics, to recycling, packaging, recycling, finished product delivery, transportation, etc., and record each process by means of videos and photos, so as to assign the responsibility of each link to specific people, warehouses and enterprises. The traceability information-based platform has opened up the information-based channel between suppliers and factories, in a bid to guarantee the safety of supply sources of waste plastics.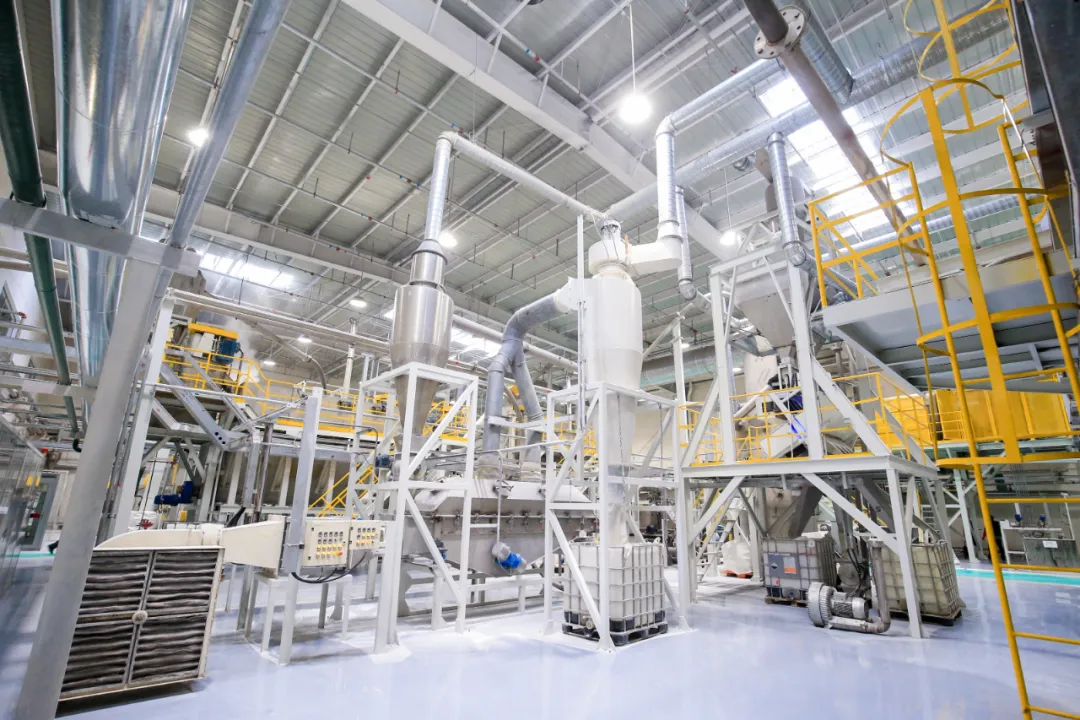 Interior of INCOM RESOURCES Food-grade rPET Production Plant
Chang Tao revealed that, currently, all the suppliers of INCOM have acquired traceability codes and made use of them in the first batch of supply, and the business partners having formed strategic cooperation with INCOM are required to sort, count and package PET bottles at INCOM's request. "In the future, INCOM will promote the interconnection among terminal enterprises, supply chain and factories step by step, and offer data support for downstream terminal enterprises if necessary." Furthermore, INCOM plans to open the data platform free of charge and let its peers join the system, in an attempt to enhance the development of the whole industry of plastic recycling.
Realize the transformation of food grade at the same level and look forward to the implementation of domestic policies
Based on the latest ICIS data, now 66% of rPET recycled materials in the world are used in the area of chemical fiber, which is considered as the degraded "echelon transformation"; in contrast, the application proportion of same-level transformation of food grade is small, but the latter boasts more economic and environmental protection value.
"The recycled materials degraded for use are difficult to return to food-grade materials, which is not beneficial to saving upstream raw materials. What's more, some foreign countries and enterprises have been in enormous demand for food-grade rPET packaging, rendering food-grade rPET packaging to be in short supply, and there is a huge market space! Thus, both in environmental protection and economic value, we will lay emphasis on same-level transformation of rPET. "Chang Tao said. Recycled bottle-grade rPET have to pass a series of international certification for food packaging. As early as 2008, the production technology of INCOM rPET recycled materials was already certified by the US Food and Drug Administration (FDA); currently, SGS and GRS certification have been finished, and European EFSA certification is in progress. In 2010, "INCOM Recycled Bottle-grade rPET" was certified by the national standards GB31604.5-2016, GB4806.6-2016 and GB17931-2018 for original bottle-grade rPET in the safety assessment of the Ministry of Health of China and the General Administration of Quality Supervision, Inspection and Quarantine, and allowed to be used for domestic food packaging.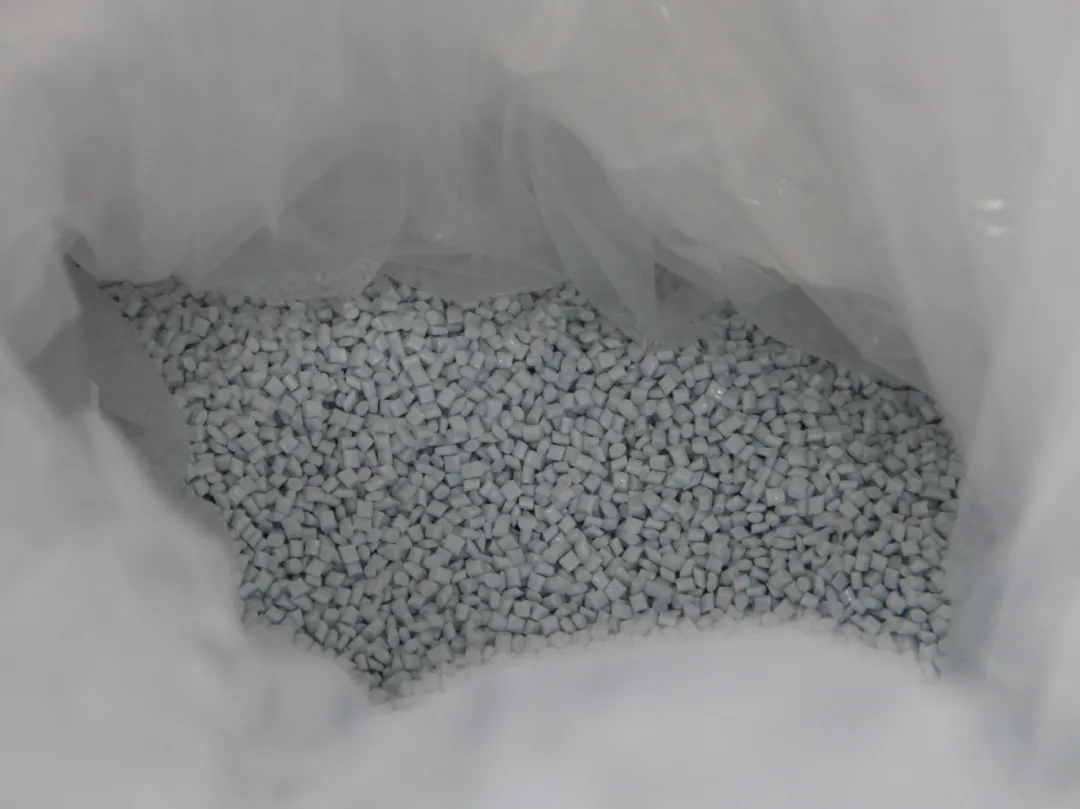 INCOM "Super Clean" Food-Grade Recycled rPET
Despite that the recycled bottle-grade rPET of INCOM have acquired the relevant national certification, Chang Tao holds that a single tree cannot grow into a forest, and the market needs everyone to overcome the difficulty with joint efforts. Thus, INCOM is also actively engaged in and advancing the relevant regulations and certification of food-grade recycled rPET at the national level. "Organizations and enterprises concerned are actively setting process and product standards, and are expected to score an achievement in the next year or two."
The market takes a global view, and the production base covers the whole country
Since the outbreak of the epidemic last year, the global economic downturn has given a big blow to the industry of waste plastics unprecedentedly. However, Chang Tao expressed that, European countries are also making wide use in the packaging of food-grade recycled materials, and there is indeed a large demand. Domestic parties are also actively exploring and accelerating the implementation of relevant laws and regulations.
In a bid to further rise to the market demand, it is expected to raise the production capacity of INCOM Tianjin recycled bottle-grade rPET from 20,000 tons/year to 50,000 tons/year by the end of 2021. Besides the plant in Tianjin, INCOM is also intended to lay out Food-grade rPET Production Plant, in South China, West China and Central China in order to fulfill the growing market demand in the future.